BEE POLLEN GRANULES B vitamins Zinc Anti Inflammatory Immune Boost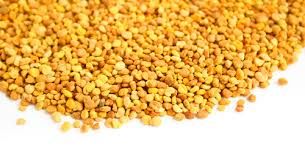 Chemical Composition of Bee Pollen

30 percent digestible carbohydrates

26 percent sugars (mainly fructose and glucose)

23 percent protein (including 10 percent of essential amino acids)

5 percent lipids (including essential fatty acids)

2 percent phenolic compounds (including flavonoids)

1.6 percent minerals (including calcium, phosphorus, magnesium, sodium, potassium, iron, copper, zinc, manganese, silicon and selenium)

0.6 percent water-soluble vitamins and acids (including B1, B2, B6 and C)

0.1 percent fat-soluble vitamins (including vitamins A, E and D)

**From Dr.Axe.com

Possibles Benefits:

Helps to balance hormones

Boosts Immune System

Helps control allergies

Promotes Healing

Dietary Supplement:  

Studies have proved that mice and rats fed with pollen showed a higher vitamin C and magnesium content in the thymus, heart muscle and skeletal muscles. 




Antioxidant effects

Protects & Supports Liver Function

Reduces Inflammation




The majority of our herbal tinctures & products are handmade & hand infused.  Blends are recipes developed by a holistic practitioner of 16 years & former Registered Nurse of over 18 years.    Herbs used are either organic or wild harvested.  We are a small home based business committed to quality.  We also offer holistic education & protocols to help people support their health using dietary supplementation.  From the simplest of diseases to the most complex, we can offer support for your health.  Our contact information is available on the contact us page.





Facebook Educational Group:  https://www.facebook.com/groups/12foru/


***As per FDA gudelines:  None of these products are intended to treat, diagnose, treat, or cure disease.