DETOXIFYING BAKING SODA SCRUB KIT or PREMADE Cleansing Softening Anti Aging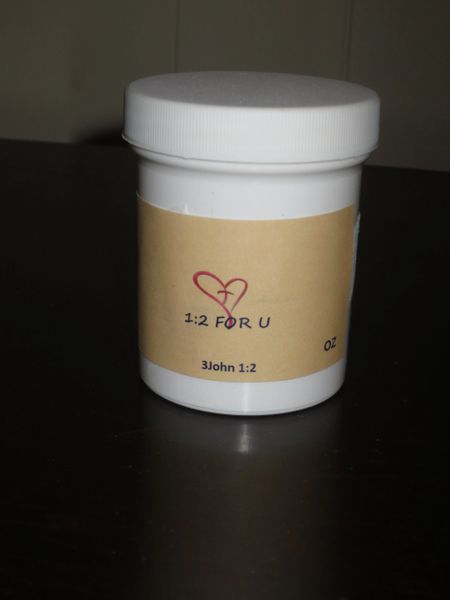 Baking Soda Scrub is not only cleansing but detoxifying. It opens the skin route of releasing toxins removing some of the burden from the liver, kidneys, and spleen.
Magnesium, boron, trace minerals, and ascorbate (calcium, vitamin C, zinc, & potassium) are added to further kill / pull toxins and add in healing minerals / vitamins needed by the body.
Available in premade 32 oz or a kit which makes 64 oz or 1 gallon.
If buying kit instructions will come with kit.
Ingredients #1: Magnesium, boron, trace minerals, & Ascorbate
Ingredients #2: Baking Soda, Boron, Diatomaceous Earth.
This can be used on children as well.

When the skin is working optimally it eliminates up to 2kgs of material / toxins per day. We are a society that believes putting some soap on our bodies is actually cleaning us. To some degree this is true but it only cleans the very surface of the skin and, but most of the soaps have chemicals and other ingredients that are harmful to the body & further block the skin detoxification pathways.

Our skin is comprised of 7 layers of dermis and epidermis which if we want to function in the highest capacity to keep us toxin free than we need to give it a little more attention. Most people don't realize that yeast, parasites, bacteria, fungus and petrochemical get clogged up in our skin. The skin is naturally an acidic environment which can become breeding grounds for things that we wouldn't want to see.

So what's the solution? Well for this all we need to do is look back a few thousand years to the ancient Egyptians (known for their cleanliness and personal hygiene above all cultures) even the Greeks with their advancements and public bathing etc were dumbfounded at how clean and neat the Egyptians were. Originally grains were distilled to make alcohol to clean the skin! Yes "vodka" essentially was invented to clean wounds and open up and clean the largest organ of the body "the skin". They would mix this alcohol with what we today call "bicarb soda" into a putty consistency and they would scrub the skin all over their bodies to kill all the acidic bacteria etc and to open the skin so it could function optimally. We have taken it a step further and added in: Magnesium, boron, trace minerals, and ascorbate (calcium, vitamin C, zinc, & potassium) to further kill / pull toxins and add in healing minerals / vitamins needed by the body.
An added benefit is when going in the sun your body has the ability to make more Vit D and tends to tan easier and not burn. It is actually rare to burn once using this scrub. 12Fou does offer a great chemical free sunscreen if needed. This is important because petro-chemicals in sunscreen actually cause skin cancer. And the more people that get skin cancer the more people use sunscreen it's a nasty cycle.

So imagine how much your liver and kidneys and other organs will love you if your skin is eliminating the brunt of the toxicity that gets into our bodies from these modern times. This scrub does this for the body, taking a lot of the workload off the rest of the organs. Not to mention how soft and supple the skin becomes with regular use.
This baking soda scrub is excellent for many skin conditions. including but not limited to: Psorasis, Eczema, Rashes, Morgellons, etc.
Resource: Hawaiimedicalfasting


The majority of our herbal tinctures & products are handmade & hand infused. Blends are recipes developed by a holistic practitioner of 16 years & former Registered Nurse of over 18 years. Herbs used are either organic or wild harvested. We are a small home based business committed to quality. We also offer holistic education & protocols to people, to teach how to get healthy using solely natural means. From the simplest of diseases to the most complex, we can help. Our contact information is available on the contact us page.

Facebook Educational Group: https://www.facebook.com/groups/12foru/

***As per FDA gudelines: None of these products are intended to treat, diagnose, treat, or cure disease.