DEAD SEA SALTS 2 LB 4 LB 10 LB Psorasis Eczema Detox Baths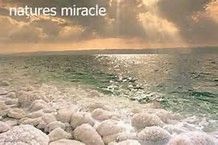 Due to the high concentration of minerals and lower concentration of sodium this sea salt is most beneficial. It has shown to help relieve all types of pain in particular rheumatoid. It helps with the following: Pain of all types, Rheumatism, all types of skin conditions, relieving water retention, allergies, anti aging, skin softening & smoothing, hair loss, & relaxation. 
 I consider this to be imperative to a successful detox bath.