DETOXIFICATION DeTox Herbal Tincture Burbur Mangistha Help remove toxins from the body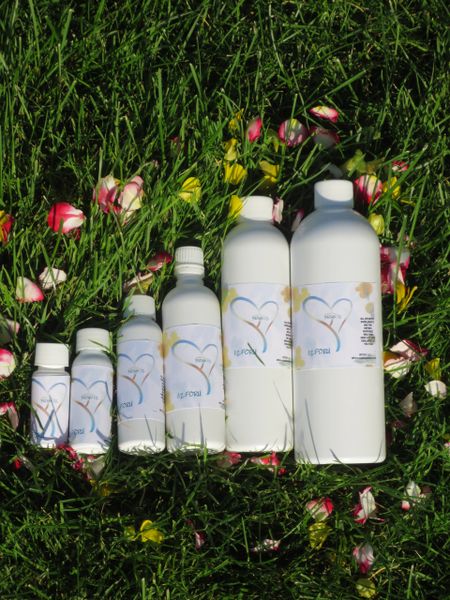 Suggested usage is:  1/4 teaspoon 2-3 x a day 
This tincture is a combination of herbs that are known for their detoxification support.
INGREDIENTS:   MANGISTHA, TURMERIC, BLACK PEPPER, BEET ROOT, FENUGREEK, GUDUCI, Bur bur, GINGER, SHILAJIT, FRANKINCENSE & NON GMO GRAIN ALCOHOL WITH DISTILLED WATER  
MANGISTHA: Perhaps best known as a lymph mover & blood purifier.  But also has strong anti inflammatory, anti oxidant & anti microbial actions as well.

TURMERIC: Improves circulation helping to move toxins out faster.  It also reduces inflammation & pain which can support the healing process.  AND it enhances the movement of stagnant blood and reduces clots.
BLACK PEPPER:  Helps to increase the absorption of turmeric and other herbs found in this tincture.
BEET ROOT: Helps to boost detoxification.  Beets can literally push toxins out of your body...When your liver is able to detoxify chemicals and toxins more effectively, they your body is better able to balance your hormones and improve energy levels. 
FENUGREEK:  According to Dr. Ashutosh Gautam, Clinical Operations and Coordination Manager at Baidyanath, "Due to their high protein and fibre content, fenugreek seeds inadvertently aid the battle against cancer. Fenugreek's anti-oxidizing qualities, and the fact that it is rich in nutrients makes it a holistic remedy for detoxification. It cannot cure cancer, but fenugreek could be seen to help in the fight against it."
GUDUCI: Purifies the blood acts as a detox to your lymph system.  It also has a hepatoprotective effect & it can help modulate liver function
BURBUR: It is believed to work by supporting the normal flow of lymph, so the toxic results of die - off can be efficiently eliminated rom the body.   It helps to increase blood circulation enabling toxins to move out faster.
GINGER: Helps the detoxification process by enhancing the body's natural cleansing process, allowing it to build better defenses against illness & disease.  It also help to stimulate blood circulation. 
SHILAJIT:  it is very effective in body detoxification and it has been in use for more than 2000 years, thereby making a name for itself due to its amazing abilities to remove toxins in the body. 

 All of our herbal tinctures are handmade & hand infused.  Herbs used are either organic or wild harvested.  We are a small home based business committed to quality. All blends are developed by holistic practitioner Michelle Miller.  I am also a holistic practitioner who helps & teaches people how to get healthy using solely natural means.  From the simplest of diseases to the most complex, we can help.  Our contact information is available on the contact us page.
Facebook Educational Group:  https://www.facebook.com/groups/12foru/
***As per FDA gudelines:  None of these products are intended to treat, diagnose, treat, or cure disease.