DRYER BALLS Wool 100% Organic NON Bleached New Zealand Woo Essential oils Set of 2 4 or 6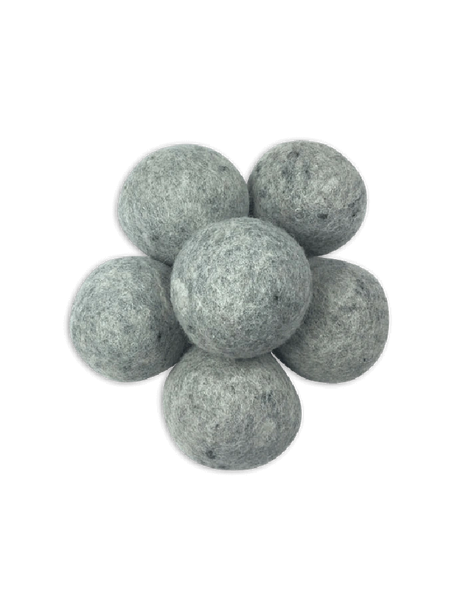 Available in:
Set of 2, 4 or 6
These dryer balls are non bleached and organic from New Zealand
Dryer balls are a great economical and an environmentally friendly way to do laundry. They can be reused over and over. Another added bonus is that you can add your favorite essential oil to them to provide a clean fresh scent or help with ridding laundry of pathogens. Here are some other benefits as well:
Reduce static
Hypoallergenic & Organic - Great for babies laundry or for sensitive skin
Replace dryer sheets
Chemical Free
Add essential oil for freshness and reduces drying time so clothes last longer
The majority of our herbal tinctures & products are handmade & hand infused.  Blends are recipes developed by a holistic practitioner of 16 years & former Registered Nurse of over 18 years.    Herbs used are either organic or wild harvested.  We are a small home based business committed to quality.  We also offer holistic education & protocols to help people support their health using dietary supplementation.  From the simplest of diseases to the most complex, we can offer support for your health.  Our contact information is available on the contact us page.

Facebook Educational Group:  https://www.facebook.com/groups/12foru/

***As per FDA gudelines:  None of these products are intended to treat, diagnose, treat, or cure disease.