LOW FREQUENCY 3 mhz ULTRASOUND LED Handheld Cellulite Skin / Acne / Good Health Support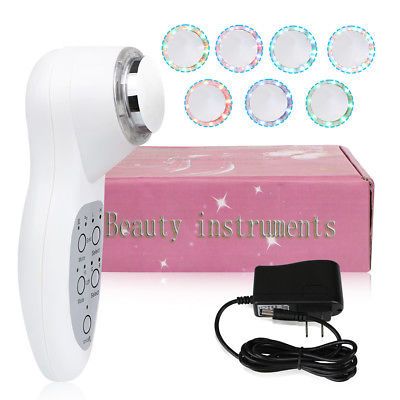 This ultrasonic device may help with reducing cellulite, support good skin health & promote "wellness" in general.  
Ultrasound in low frequency can also help with pain and possibly with pathogens like parasites in the body.  
What's in the box:  Instruction manual with possible uses, cord & device   ***THIS IS A SPECIAL ORDER ITEM AND MAY TAKE 2-3 WEEKS TO REACH YOU WE APPRECIATE YOUR PATIENCE***
***Note:   Picture is representative only & the color / shape may be different but it will work and be the same device. 
Individual results will vary and no "health" claims are being made with this or any other of 12foru products as per FDA guidelines
  The majority of our herbal tinctures & products are handmade & hand infused.  Blends are recipes developed by a holistic practitioner of 16 years & former Registered Nurse of over 18 years.    Herbs used are either organic or wild harvested.  We are a small home based business committed to quality.  We also offer holistic education & protocols to people, to teach how to get healthy using solely natural means.  From the simplest of diseases to the most complex, we can help.  Our contact information is available on the contact us page.

Facebook Educational Group:  https://www.facebook.com/groups/12foru/