PARAWAY parasite mite Spray premade OR Kit for Spray Laundry additive Dryer ball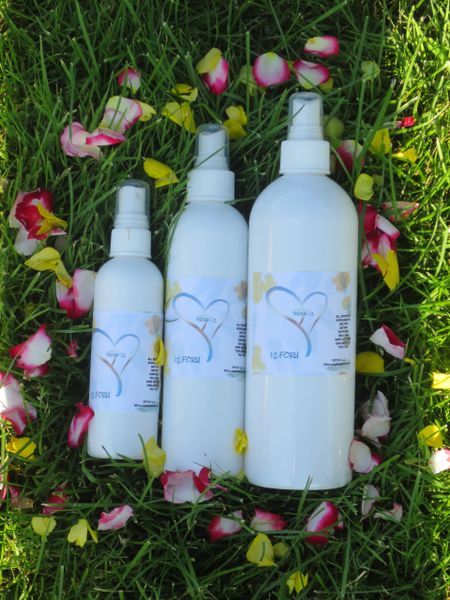 Available in:
1 gallon & 5 gallon kit comes with 1 empty 8 oz spray bottle and recipe is provided to make more.  All supplies for ingredients can also be purchased on 12foru website  
Premade:  8 oz 16 oz spray bottle  64 oz or 1 gallon with 1 empty 8 oz spray bottle
Ingredients in premade:  Distilled water, boron, grain free ethanol,  ascorbic acid, cistus tea, food grade peroxide (small amount) cedarwood essential oil and woodland dreams essential oil
Ingredients provided in kit: Boron, Ascorbic acid, food grade peroxide, cedarwood and woodland dreams essential oil.  What you need for kit:  Distilled water and vodka any brand 
SUGGESTED USAGE:  1 oz to each load of laundry after water is filled or if HE add to normal laundry detergent
Spray:  Use after each bath or shower and throughout the day to calm itching and help release pathogens under skin.   Use on furniture carpeting bedding clothing anything you want to control pathogens on.  
From personal experience:  This product was developed to use for nano / parasite / mite infection of both person and environment and found that it got the problem in the house under control quickly and also helped to release the pathogens when I used as a body spray.  It smells great as well.   
We pray for each and every person dealing with pathogens of this nature.   Soon there will be a complete kit available that follows what we are doing to rid ourselves of them.   It is suggested to research listening frequencies for isochronic binaural etc on you tube to enhance healing and ridding the body of the pathogens.
The majority of our herbal tinctures & products are handmade & hand infused.  Blends are recipes developed by a holistic practitioner of 16 years & former Registered Nurse of over 18 years.    Herbs used are either organic or wild harvested.  We are a small home based business committed to quality.  We also offer holistic education & protocols to help people support their health using dietary supplementation.  From the simplest of diseases to the most complex, we can offer support for your health.  Our contact information is available on the contact us page.

Facebook Educational Group:  https://www.facebook.com/groups/12foru/

***As per FDA gudelines:  None of these products are intended to treat, diagnose, treat, or cure disease.