MORINGA HERBAL TINCTURE Good Health Detoxify Cancer Liver Herpes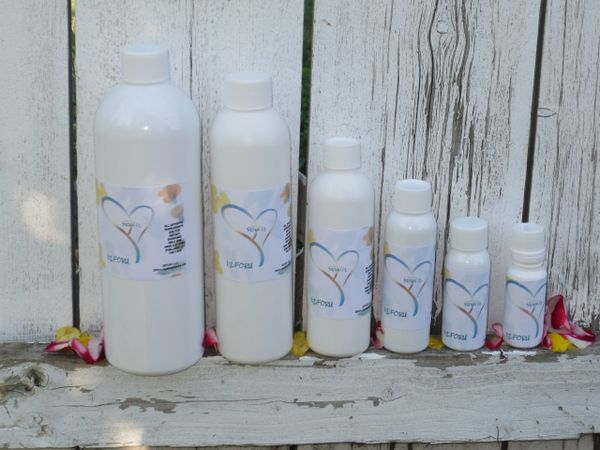 Moringa Herbal Tincture has a large list of health benefits which are listed below.  
Moringa contains an immense wealth of healthy components and phytonutrients The benefits of moringa for medical conditions include the following: 
Antioxidants, May help to reduce Edema, Helps promote healthy Skin, Posses antibacterial properties,  Promotes bone health, Offers Cardiovascular Protection & Has been shown to help with asthma
Liver Protection:  Moringa extracts exert a hepatoprotective effect on the liver. Research studies have validated the effectiveness of moringa leaves against the liver damage caused by anti-tubercular drugs as well as its stimulating effects in speeding up the recovery process. Moringa helps to restore the levels of glutathione content in the body and prevents radiation-induced hepatic lipid peroxidation.
Stomach Disorders: The isothiocyanates present in moringa are effective in the treatment of abdominal disorders such as constipation, gastritis and ulcerative colitis. Studies have shown that moringa extracts can be considered as an effective herbal alternative to a range of commercially available antacids and antihistamines. Research studies have shown that treatment with moringa oleifera leads to reduced ulceration and its efficacy in curing ulcerative colitis is comparable with the commercially available drug prednisolone.                Diabetes: Moringa extracts exert antidiabetic effects in the treatment of diabetes mellitus. Research studies have demonstrated that treatment with moringa works positively towards the reduction of blood glucose, urine sugar and urine proteins in diabetic test subjects. According to the studies, moringa has also shown marked improvement in hemoglobin levels and total protein content              Cancer:  Moringa is an anticancer agent and is highly valued in tumor therapy. Scientific research has demonstrated that moringa extracts possess chemopreventive properties attributed to the presence of the phenolic components quercetin and kaempferol. Another study has demonstrated the role of the bioactive compound niazimicin in restraining the development of cancer cells. Moringa extracts impart chemomodulatory effects towards curing various types of cancers such as ovarian cancer, hepatic carcinogenesis and skin papillomagenesis by inhibiting the proliferation of malignant cancer cells, producing programmed cell death *                       Herpes:  Moringa is effective against the infection caused by herpes simplex virus. The healing effects of moringa herb prevent the development of skin lesions and inhibit the formation of plaque caused by the infecting virus.  
All of our herbal tinctures are handmade & hand infused.  Herbs used are either organic or wild harvested.  We are a small home based business committed to quality. All blends are developed by holistic practitioner Michelle Miller.  I am also a holistic practitioner who helps & teaches people how to get healthy using solely natural means.  From the simplest of diseases to the most complex, we can help.  Our contact information is available on the contact us page.
Facebook Educational Group:  https://www.facebook.com/groups/12foru/
***As per FDA gudelines:  None of these products are intended to treat, diagnose, treat, or cure disease.  

Ingredients: Moringa Herb infused into Distilled Water & Grain Alcohol.  
 As a dietary aid, suggested Use: 1 dropper (20 drops) 2-3 X a day  & as needed