NATURAL OZONATOR 600 mg/h Ozone AIR PURIFIER WATER FRUITS VEGETABLES 60 SECOND TIMER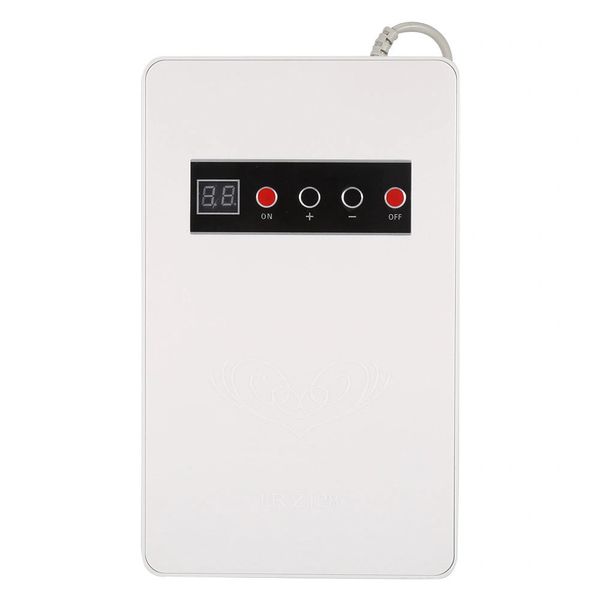 PICTURE IS REPRESENTATIVE YOUR ACTUAL UNIT MAY LOOK A LITTLE DIFFERENT
What's in the box:  
(1) Portable ozone generator with 60 minute timer
(1) Set of tubing with bubbler
Instructions for use
Please NOTE:  These are currently special order so will take up to 2 weeks to receive.  Thank you for your support & understanding
The Portable O3 Multi Purpose Ozone Generator utilizes the proven technology of O3 (ozone) bubbles to treat the surface of the food, equipment or your body. It's a natural & reliable solution to clean both air & water. The unit sets up in minutes on a wall, table, floor, or counter top and has a scratch resistant base. It's perfect for home or office use. This model is highly portable and can be used in both the kitchen or bathroom. It is also effective for removing human smells for game hunting. --- The ozone food cleaner comes with a an adjustable timer, tubes and stone diffuser. The multiputipurpose features of the O3 Pure Ozonator make the unit a great appliance for every household.


- Natural way to wash vegetable, fruits, and food by using 
- Ozone will be generated and released into water, which breaks down unwanted chemicals & oxidize germs
- Ozone will dissolves naturally back into oxygen within 30-60 seconds
- Multi Function Ozone generator treats air water or oil with a built-in timer
Also acts a an air purifier
WE ALSO CARRY THE INDUSTRIAL OZONATOR FOR PURIFYING YOUR WHOLE HOUSE
A great article on benefits of ozone:  http://in5d.com/100-benefits-of-ozone-therapy/