SUNSCREEN with NON- NANO ZINC Safe for all ages minimum 20 SPF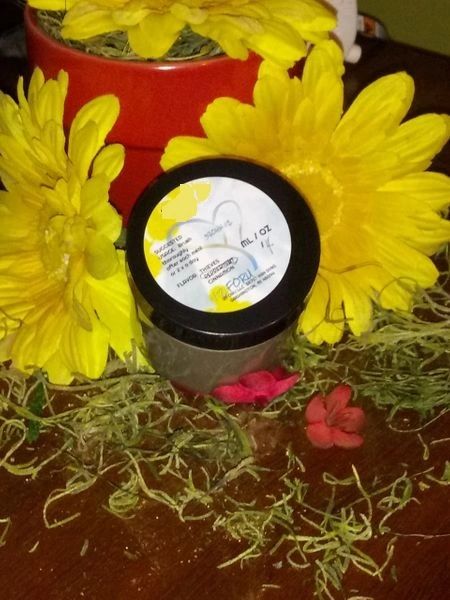 All handmade minimum 20 SPF sunscreen.  Works excellent for even the fairest of skin.  Has a semi waterproof quality so reapplication is not needed as often.  Always reapply after swimming or water play.  This sunscreen absorbs well into the skin leaving no white residue behind.  Even my red headed niece tans well with this sunscreen.    A little goes a long way.
SAFE FOR ALL AGES
**STOCK PHOTO*** ITEM MAY BE SLIGHTLY DIFFERENT IN APPEARANCE WHEN RECEIVED**
INGREDIENTS: GRAPESEED OIL, COCONUT OIL, SHEA BUTTER, BEESWAX infused with CALENDULA & CHAMOMILE, RED RASPBERRY SEED OIL, CARROT SEED OIL, COCONUT OIL,  ZINC OXIDE, VANILLA Essential OIL, & FRANKINCENSE

The majority of our herbal tinctures & products are handmade & hand infused.  Blends are recipes developed by a holistic practitioner of 16 years & former Registered Nurse of over 18 years.    Herbs used are either organic or wild harvested.  We are a small home based business committed to quality.  We also offer holistic education & protocols to people, to teach how to get healthy using solely natural means.  From the simplest of diseases to the most complex, we can help.  Our contact information is available on the contact us page.

Facebook Educational Group:  https://www.facebook.com/groups/12foru/