SEA SPONGE "tampons" Reusable Sustainable ULTRA Soft 12 ct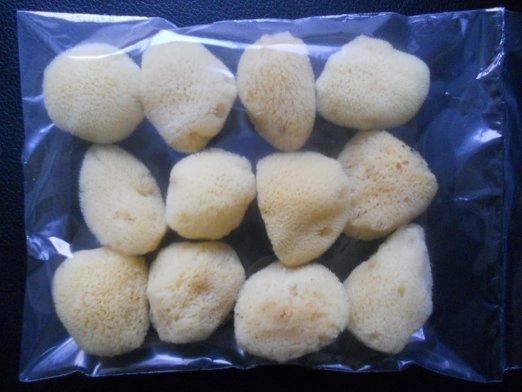 ABOUT THE PRODUCT:
12 Ultra Soft Sea Sponges of various small Sizes
Natural Sea Silk Sponge Free of all chemicals, dyes, bleach, chlorine, fragrance or synthetics
Renewable resource:  Sustainably harvested from the Mediterranean 
Perfect size for a natural tampon alternative and applying healing substances
Very comfortable reusable and safe.  Allows all debris from menstruation to be released which tampons do not allow
Sponge is resusable for up to 3-6 months
TO USE: 
Lightly dampen and insert vaginally
To remove: Bear down as if defecating and remove sponge to clean
TO CLEAN: 
Use Hydrogen Peroxide, Colloidal Silver or 1-2 drops of Lugols iodine solution mixed with water
The majority of our herbal tinctures & products are handmade & hand infused.  Blends are recipes developed by a holistic practitioner of 16 years & former Registered Nurse of over 18 years.    Herbs used are either organic or wild harvested.  We are a small home based business committed to quality.  We also offer holistic education & protocols to people, to teach how to get healthy using solely natural means.  From the simplest of diseases to the most complex, we can help.  Our contact information is available on the contact us page.

Facebook Educational Group:  https://www.facebook.com/groups/12foru/