CALM / SOOTHE HERBAL TINCTURE Anxiety / Stress Relief Blend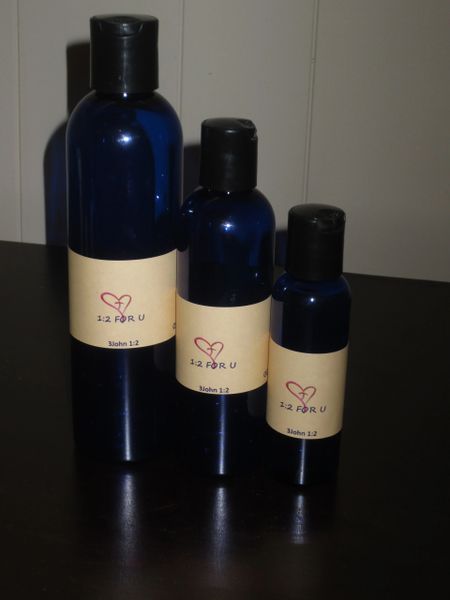 Calm / Soothe Herbal Blend Tincture is excellent for feeling of anxiety, depression, and high stress.  Helps to relax while being uplifting for mood. 
Ingredients: 

 

Kava

 Kava, Passion Flower, Chamomile, Lemon Balm, Lavender, Ashwagandha Root,  California Poppy, Ginseng, Frankincense Resin, Distilled Water & Grain Alcohol extraction
KAVA KAVA: Kava has a calming effect, producing brain wave changes similar to changes that occur with calming medicines such as diazepam (Valium, for example). Kava also can prevent convulsions and relax muscles. Kava's calming effect may relieve anxiety, restlessness, sleeplessness, and stress-related symptoms such as muscle tension or spasm. Kava may also relieve pain. When taken for anxiety or stress, kava does not interfere with mental sharpness. When taken for sleep problems, kava promotes deep sleep without affecting restful REM sleep. Kava may be used instead of prescription antianxiety drugs, such as benzodiazepines and tricyclic antidepressants
PASSIONFLOWER: Has a natural calming and sedative effect. It has been found to increase the levels of GABA in the brain, helping your body relax. Passionflower is used to calm anxiety and insomnia. The flavonoids found in Passion flower are responsible for its anti-anxiety and relaxing effects. It has long been used for panic attacks, mild mood swings, nervous tension, hyperactivity, crying spells, irritability, restlessness, hysteria and epilepsy. Passion Flower tinctures are used for sleep problems (insomnia), ADD, ADHD, gastrointestinal (GI), related to anxiety or nervousness, generalized anxiety disorder (GAD), and for relieving symptoms related to withdrawal from narcotic drugs
CHAMOMILE: Promotes general relaxation and relieve stress. Animal studies show that chamomile contains substances that act on the same parts of the brain and nervous system as anti-anxiety drugs
LEMON BALM: Widely used to treat anxiety and insomnia in Europe. It reduces anxiety and stress and eases sleep disorders. Recently it produced an unexpected result in a research study: it greatly increased the ability to concentrate and perform word and picture tasks. Studies have shown improved sleep patterns and reduced stress and anxiety.
LAVENDER: Traditionally, lavender has been used to treat neurological issues like migraines, stress, anxiety, and depression. Studies show that lavender decreased depression by 32.7% and dramatically decreased sleep disturbances, moodiness, and overall health status in 47 people suffering from PTSD.
ASHWAGANDA ROOT: Has been used for centuries, for stress, anxiety, & depression. The Ashwaganda herb benefits by serving as an adaptogenic, especially as is related to the adrenal gland and stress hormones such as cortisol and aldosterone "Studies indicate that Ashwagandha possesses anti-inflammatory, antitumor, antistress, antioxidant, immunomodulatory, hemopoietic, and rejuvenating properties. It also appears to exert a positive influence on the endocrine, cardiopulmonary and central nervous systems
CALIFORNIA POPPY: A close relative of the traditional opium poppy California Poppy is a mild and safe relaxant that is not illegal or addictive Indigenous to California Western coastal Indians used the seed as a general pain killer, especially as a toothache remedy and interestingly, Indian women would often add it to the food of their "unreactive" lovers if pregnancy was desired. Also used externally for its antimicrobial properties as a poultice for sores and other skin disorders, its extract has been shown to be a very effective antispasmodic aiding in muscle spasms, cramps, convulsions and chronic coughs, which are a type of spasm. Most prominently, this amazing plant is a sedative extraordinaire, used in cases of anxiety, insomnia and nervous tension. Studies are currently underway that are examining the plant's wide array of activity from its ability to aid in nervous and behavioral disorders such as ADD and ADHD, to improvement of memory, concentration and intellectual capacity in the elderly. Sedative, analgesic, antispasmodic, antimicrobial, anxiolytic (anti-anxiety)
As a dietary aid suggested use: 1 dropper (20 drops) 2-3 X a day & as needed.  

All of our herbal tinctures are handmade & hand infused.  Herbs used are either organic or wild harvested.  We are a small home based business committed to quality.  I am also a holistic practitioner who helps & teaches people how to get healthy using solely natural means.  From the simplest of diseases to the most complex, we can help.  Our contact information is available on the contact us page.

Facebook Educational Group:  https://www.facebook.com/groups/12foru/

***As per FDA gudelines:  None of these products are intended to treat, diagnose, treat, or cure disease.