SUN RECOVERY SPRAY Fatigue Sunburn Soothing ALOE Copaiba Lavender Magnesium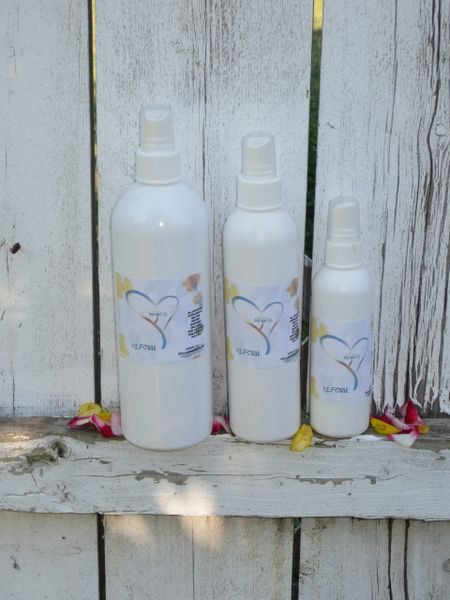 WHAT IS SUN RECOVERY SPRAY?
Sun recovery spray may help support the skin while recovering from 1 hour to a full day in the sun.  It can reduce fatigue help to recover the skin even if no burn and also help support any "sunburn" that may have occurred from too long in the sun.  
Ingredients:  Magnesium (this can help with fatigue and skin recovery), Ethanol, Distilled Water, Aloe, Lavender, Calendula, Carrot Seed oils all help with soothing the skin and reducing inflammation, this also has Copaiba which has terpenes in it like CBD to help with inflammation and soothing as well.  
Shake Well before use and spray area as needed
May even help to reduce pain
Individual results will vary and no "health" claims are being made with this or any other of 12foru products as per FDA guidelines
  The majority of our herbal tinctures & products are handmade & hand infused.  Blends are recipes developed by a holistic practitioner of 16 years & former Registered Nurse of over 18 years.    Herbs used are either organic or wild harvested.  We are a small home based business committed to quality.  We also offer holistic education & protocols to people, to teach how to get healthy using solely natural means.  From the simplest of diseases to the most complex, we can help.  Our contact information is available on the contact us page.

Facebook Educational Group:  https://www.facebook.com/groups/12foru/
***As per FDA gudelines:  None of these products are intended to treat, diagnose, treat, or cure disease.