WOMENS BALANCE OIL KIT INTERNAL & EXTERNAL: Endometriosis, Fibroids, Heavy periods/cramping, Uterine cysts, Interstital cystitis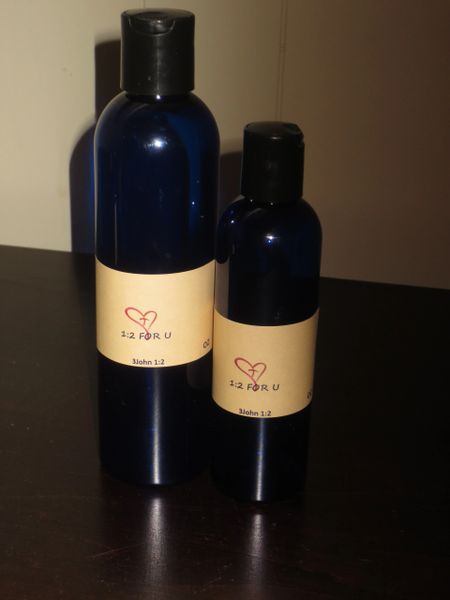 This kit is a blend of therapeutic grade essential oils, herbal & root infused oils known to help balance women's hormones & help to stop pain from "female" ailments such as: Endometriosis, Fibroids, Heavy periods/cramping, Uterine cysts, Interstital cystitis etc.
Kit includes: Internal oil for use at night & External oil for use anytime also includes a natural sea sponge to use the with the internal oil This kit comes in 1 oz or 2 oz sizes.
1 oz kit includes 1 sea sponges
2 oz kit includes 2 sea sponges
Sea sponges are excellent replacements for chemical / bleach laden tampons. Not only healthier but also much more comfortable. 12foru does sell them by the dozen as well:
External oil ingredients: Clary sage, Cypress, Eucalyptus, Ginger, Peppermint, Wintergreen, Turmeric, Arnica, Bromelain, California Poppy, Valerian Root, Uva Ursi, St. John's Wort infused into a blend of grapeseed, evening primrose, & castor oil.
Internal oil ingredients: Frankincense, Lavender, Cypress, Rosemary, Tea Tree, Helichrysum, Geranium, Clary Sage, Ginger, Peppermint, St. John's Wort. Grapeseed oil & Evening Primrose oil are used as a carrier oil.
The majority of our herbal tinctures & products are handmade & hand infused. Blends are recipes developed by a holistic practitioner of 16 years & former Registered Nurse of over 18 years. Herbs used are either organic or wild harvested. We are a small home based business committed to quality. We also offer holistic education & protocols to people, to teach how to get healthy using solely natural means. From the simplest of diseases to the most complex, we can help. Our contact information is available on the contact us page.
Facebook Educational Group: https://www.facebook.com/groups/12foru/
***As per FDA gudelines: None of these products are intended to treat, diagnose, treat, or cure disease.